As you know, we don't do things by halves at Sweet Squared. So obviously, Black Friday is no exception. That's why this year, we're going BIG and turning Black Friday Weekend into Black Friday Week! Our sweet offers will run online from Monday 22nd November until Monday 29th November, which means ONE thing – it's time to get shopping! *immediately adds all deals to basket*
We've picked some favourites from our nails, hair and beauty deals to share with you below... (we hope you love them as much as we do!!)
Keep scrolling to find out more...

Spend £200 | €220 or more on ANY CND™ products and get 50% off the CND™ lamp OR spend over £400 | €450 and get a FREE CND™ lamp
With so many CND™ Shellac™ shades on offer, we highly doubt you'll have trouble filling your basket to receive a CND™ lamp for FREE! That's a saving of £170, can you get any better than that? We know just how much you all love a lamp deal, so this one might not be around for long!
Shop CND™ products here.
Spend over £100/ €120 on P+ and receive a FREE Light Elegance mini dot lamp
We're not stopping at just one nail lamp deal! The Light Elegance P+ Gel Polishes boast a long life-span and demonstrate strength when applied to your client's nails. The FREE Light Elegance mini dot lamp is built with three LED emitters to secure adhesion and high shine. This lamp may be mini, but it has the same curing power as the LEDdot Lamp, making it perfect for pedicures, on-the-go or even as a back-up!
Shop Light Elegance P+ Gel Polishes here.
Get 15% off selected Light Elegance Colours, CND™ Shellac™ and selected Lecenté and :YOURS nail art products
You can't have nail lamp deals without (lots of) nail colour deals, of course! Whether you're going for the festive Real Red ButterCream Color Gel from Light Elegance, the icey Silver Chrome Powder from Lecenté or the deep blue Vinylux Winter Nights from CND™, you'll be spoilt for choice. But hey, who said there was a limit on these things?
Shop nail products here.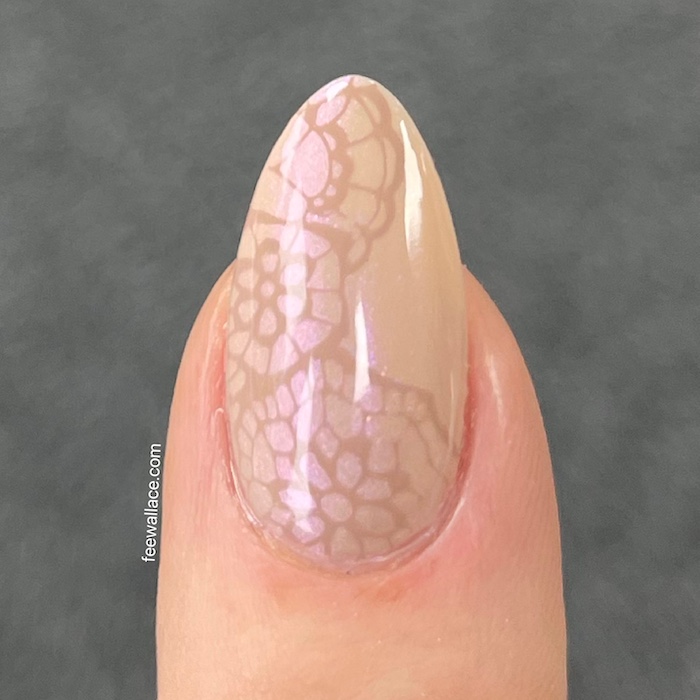 Try Us – wax:one Kit including the Hot Wax 800g, Strip Wax 750g, and x2 FREE Smooth 50ml
The wax:one Try Us kit provides you with the best waxing essentials for your clients' needs. Suitable for all qualified waxing professionals, this trial kit includes the premium strip wax 750g and hot wax 800g, both of which are rosin-free. Plus, a wax:one favourite, Smooth 50ml, enriched with an aloe vera and lavender oil for soothing and calming use pre and post wax treatments.
This kit doesn't end there; with this trial pack, you will also receive FREE education after purchase. One of our educators will follow up with you in regards to how you feel about the product and help you get the most out of the system.
Shop the wax:one Try Us kit here.
Buy 2 get 1 FREE on LASHUS Lift and Fix - 5 and 10 pack
The LASHUS Lift and Fix will keep those lashes healthy and strong with the power to stay lifted for longer. As the lashes are straightened at the roots, the lift will ensure that lashes stay volumised and defined.
Shop the LASHUS Lift and Fix deal here.

Shop now 40% off: SACHAJUAN Curl Shampoo 250 ml
The SACHAJUAN Curl Shampoo has been designed purely for those who are blessed with and want to maintain their naturally curly hair. The rich combination of ocean silk technology and wheat protein ensures that curly hair stays strong and shiny. The ONLY shampoo for curly hair (in our opinion!)
Shop the SACHAJUAN Curl Shampoo here.
Shop now 40% off: SACHAJUAN Curl Treatment 250 ml
Continuing with curly hair care, the SACHAJUAN Curl Treatment is another strong favourite. This treatment is enriched with ocean silk curl complex, which helps to prevent frizz and fix split ends. The perfect product for creating soft, bouncy curls on naturally curly hair.
Shop the SACHAJUAN Curl Treatment here.

And this year, we are offering Black Friday deals on some of our educational courses!
10% off the SWITCHING.2 and NEW.2 PLEXIGEL courses when booked during Black Friday week
CND™ PLEXIGEL technology provides 3+ weeks of strength, length and endless options for both the natural nail and enhancement professional. Our brand new PLEXIGEL courses will assist you in discovering the full PLEXIGEL system for your clients, from application to removal with a kit earning potential of £1,500.
Shop the SWITCHING.2 PLEXIGEL course here / Shop the NEW.2 PLEXIGEL course here.
We're certain that by now you're frantically adding these deals to your basket, so we'll leave you to it! Don't forget, these deals are running for a whole week, but don't wait around for too long, as all deals are available while stocks last.
Happy Black Friday Shopping!