Posted by Natalie Walsh on 16th Oct 2020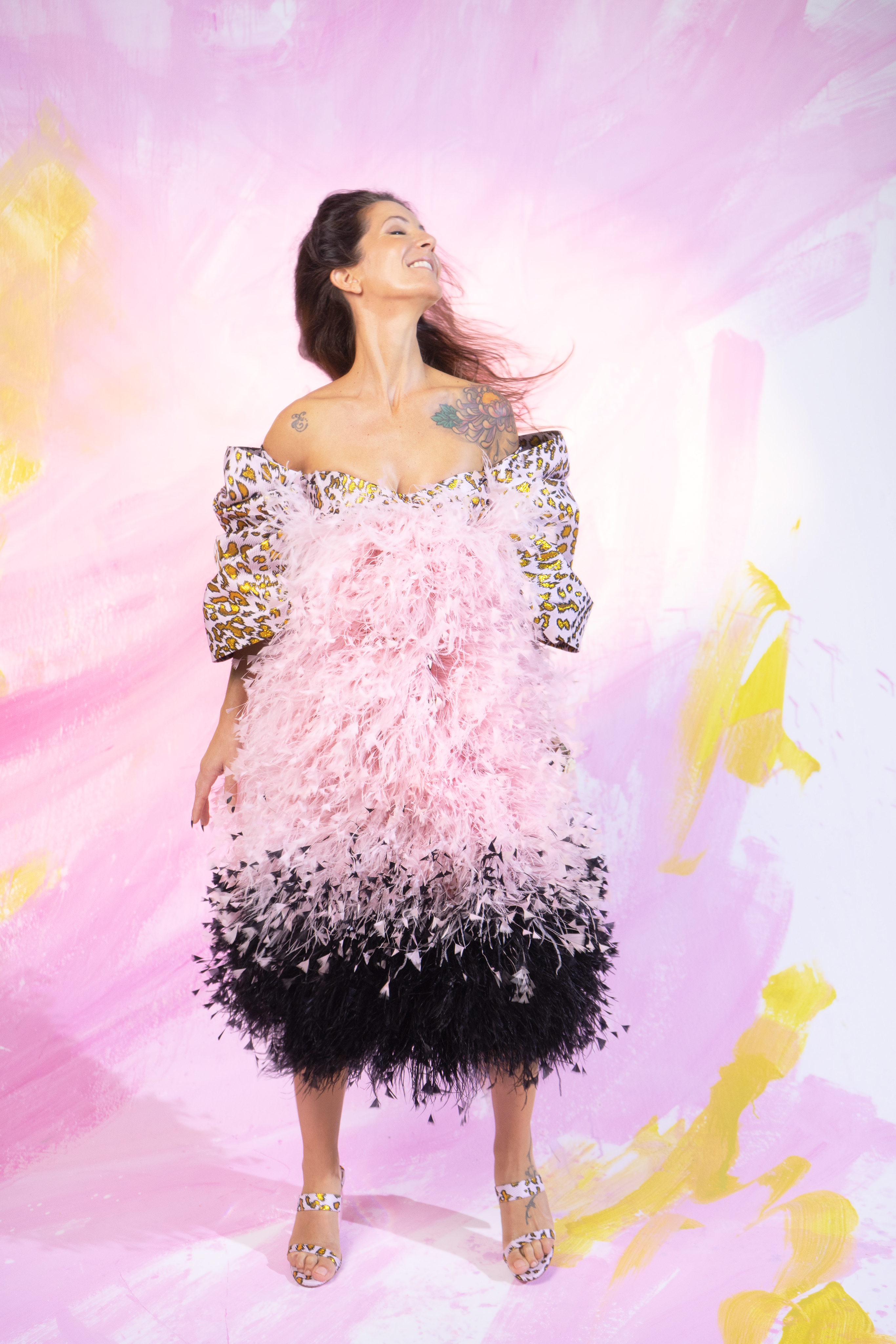 Marian Newman Creates Show-stopping Nails for the Leading Ladies of the Frontline
This year has been full of challenges, but if we've learnt one thing it's that when we come together, we can push through anything, which is why Michael Halpern chose to celebrate to the heroes of the frontline for his SS21 collection. Eight courageous women from across the public service sectors look back on their work during the lockdown period and this is captured in both film and portraits. Michael created two looks for each of his muses, inspired by their individuality, courage and joie de vivre and Lead Nail Tech Marian Newman used CND™'s extensive colour palette to add to the joy of this collection.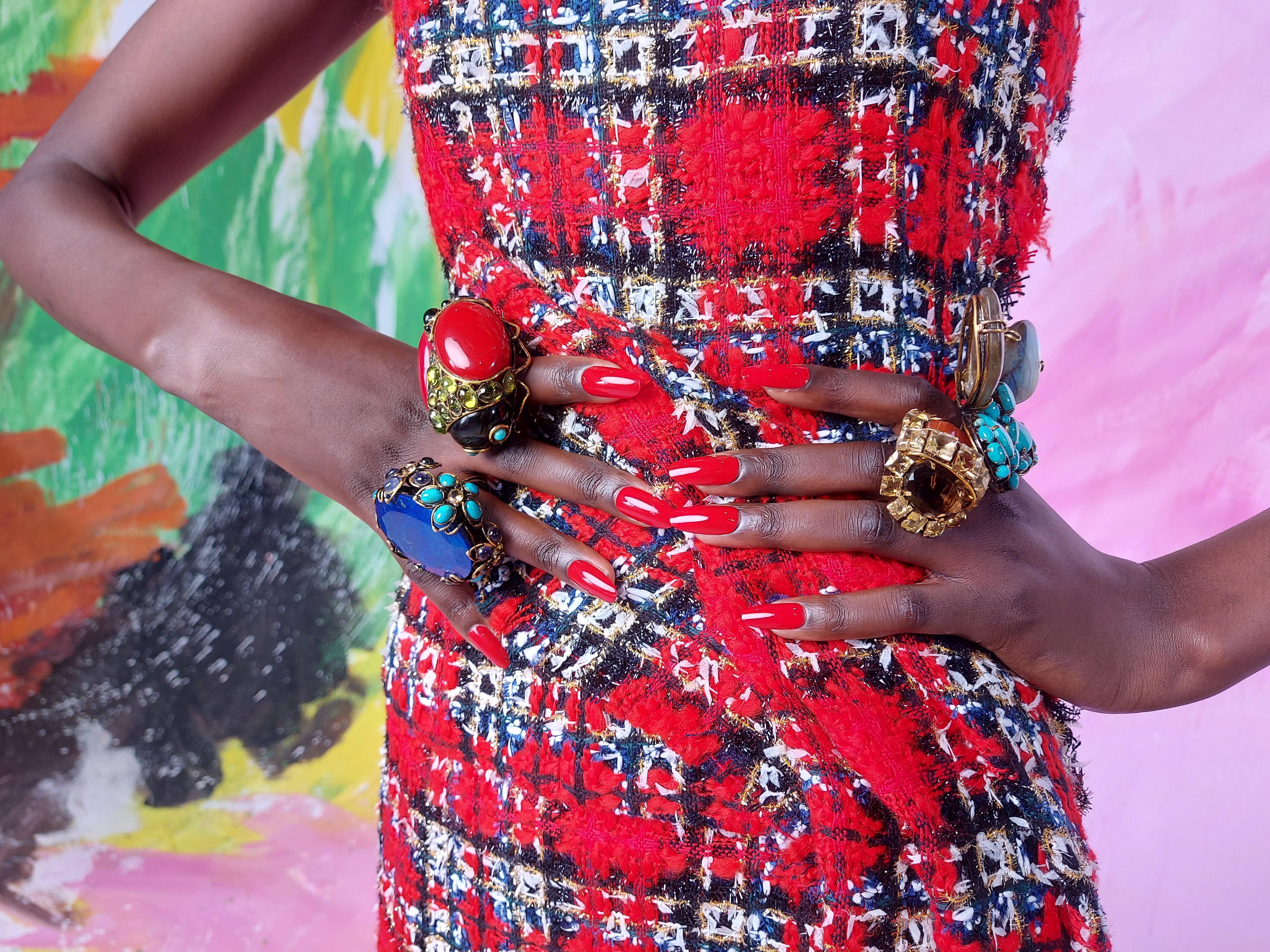 "To me, times of re-emergence call for pure creation: the most uplifting feeling I can think of. I didn't design this collection with cocktail parties or ballrooms in mind, but purely from the desire to capture in dressmaking the individuality embodied by savoir-fair, and the joy it brings to those who wear it. This collection was created in celebration of the women on the frontline, and for anyone it may inspire and uplift." –Michael Halpern, Designer.

No stranger to Fashion Week, Marian Newman used CND™ to create the nails that matched the uplifting, bold and vivacious nature of this collection.
"I love working with Michael and have done for several seasons, but this collection was extra special. He invited frontline workers in many different professions from a gynecologist to a train driver to a domestic in a COVID ward. They were all fabulous and fascinating and we were able to really tap into their inspiriting personalities with the extensive colour range that CND™ has to offer." Marian Newman, Lead Nail Technician
Polka dots featured heavily in this collection and Assistant Nail Technician Kristine Toce played around with different textures to bring this to life, whilst also incorporating a classic red nail using CND™ Shellac™ in Wildfire.
"There were polka dots used in collection and this simple shape is so versatile. We chose two shades for the base, Satin Pajamas and Blush Teddy. These colours are very airy and light which gives very elegant and delicate look. This along with the textured polka dots really represents these incredible women, who are so strong and yet so gentle." Kristine Toce- Assistant Nail Technician
GET THE LOOK- PINK POLKA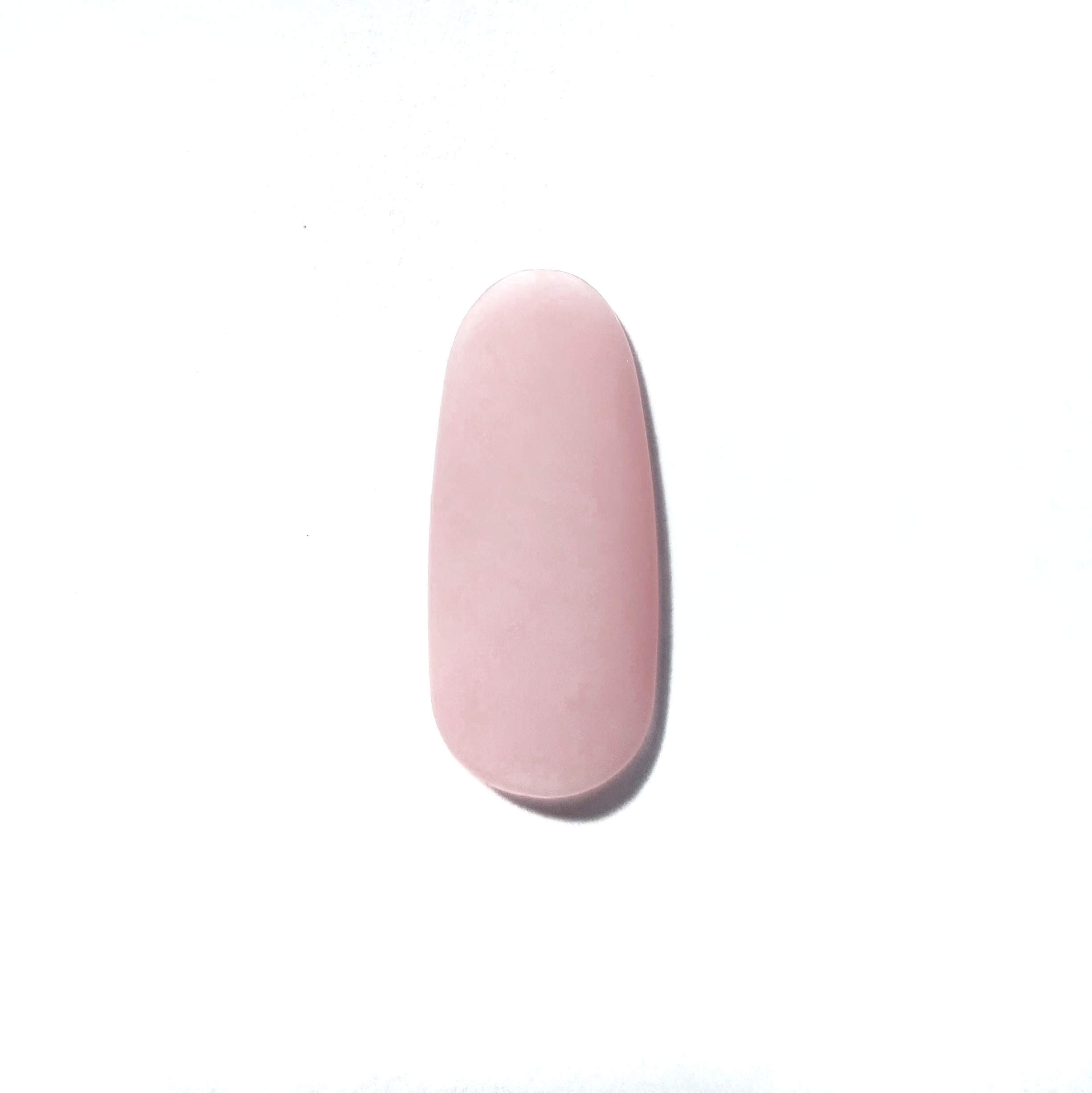 1. Apply CND™ Shellac™ Wear Extender Base Coat and cure.
2. Apply two coats of your chosen shade to compliment the skin tone (we used Blush Teddy or Satin Pajamas) and cure between each coat.
3. Apply CND™ Matte Top Coat and cure. Wipe with d.sperse.
4. Draw circles/polka dots on each side of the nail with Lecenté Layer It! and cure.
5. Rub Lecenté Rose Gold Chrome Powder into the Layer It! using a silicone tool or sponge.
6. Remove the excess powder with soft brush.
7. Seal only the chrome polka dots with the CND™ Shellac™ Original Top Coat, leaving the rest of the surface matte and cure. Wipe with d.sperse and finish with a dash of CND™ SolarOil™.
CREDITS:
Fashion: Halpern
Stylist: Patti Wilson
Art Direction & Set Design: Shona Heath
Hair: Sam McKnight
Nails: Marian Newman with CND
Director and Producer: Minnie J. Carver
Photographer: Chris Sutton
Interview questions: Kin Woo
Director of Photography: Arthur Loveday
Makeup Artist: Terry Barber
Shoes: Christian Louboutin for Halpern
Jewellery: Irad Moini
Gaffer: Pearce Crowley
2nd Camera Operator: Charlie Knight
2nd Camera Operator: Jomar O'Malley
Sound Recordist: Duncan Ettie
Production Manager: Alice Gilfillan
Edit: Nielson Bohl Pavillion Works
Grade: Myles Bevan Time Based Arts
Sound Mix: Sean Dodd
KEY WORKERS:
Arianna, Sister ITU, NHS / Senior Staff Nurse, Homerton Hospital
Odiri, Trains Manager, TFL
Ghalia, OBGYN, NHS
Sarah, Cleaning Services, NHS, Homerton Hospital
Latifah, Train Operator, TFL
Aziza, Night Bus Station Controller, TFL
Chevonese, Health Care Assistant, Kare Plus Croydon
Caroline, Volunteer Organiser of PPE Manufacturing