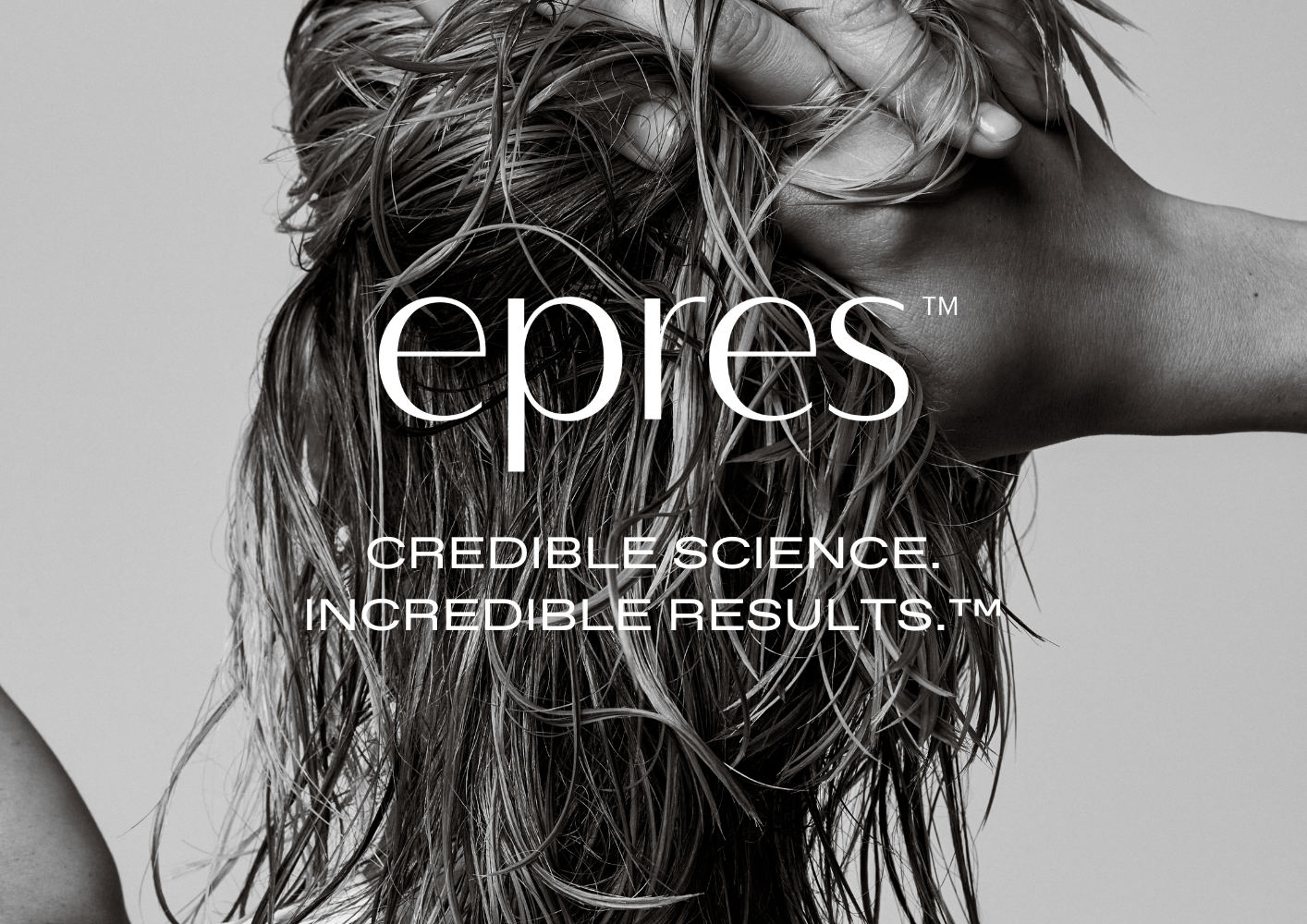 HOW IT STARTED
From the inventor behind the bond-building category in haircare, epres™ founder, Eric Pressly has created the future of high-performance haircare.
With a background in materials science, including developing life-saving pharmaceuticals Eric turned is knowledge into creating scientifically advanced haircare solutions in patented, professional-grade formulas that are easy to use, easier on the environment—and truly perform.
WHY WE LOVE IT
Easy to use – whether you're a Hair Pro using it in the salon or client using it at home, epres™ can be applied in just one step.
Time saving - epres™ gets to work in just 10 minutes, that means you have no wasted basin or processing time. The fast-acting formula is perfect for busy clients too.
The results – not only does epres™ leave hair feeling softer, stronger and healthier, it can also be used alongside any hair service, without affecting your results.
Business boosting – from only £1 per application, a single bottle of Professional Bond Repair can generate £1,875 of revenue
Better for the environment – epres™ is vegan, cruelty free and paraben free with biodegradable ingredients. With a refill system for our retail products, it can save your clients money whilst reducing waste. Our refill vials are recyclable too!
HOW TO USE
Professional
For every 30ml of colour, bleach, lightener etc. you are using, add 2 pumps of epres™ Professional Bond Repair directly into a mixing bowl, following the developer step, mix thoroughly and process as usual. No extra steps necessary.
Shop the epres™ Professional Bond Repair here.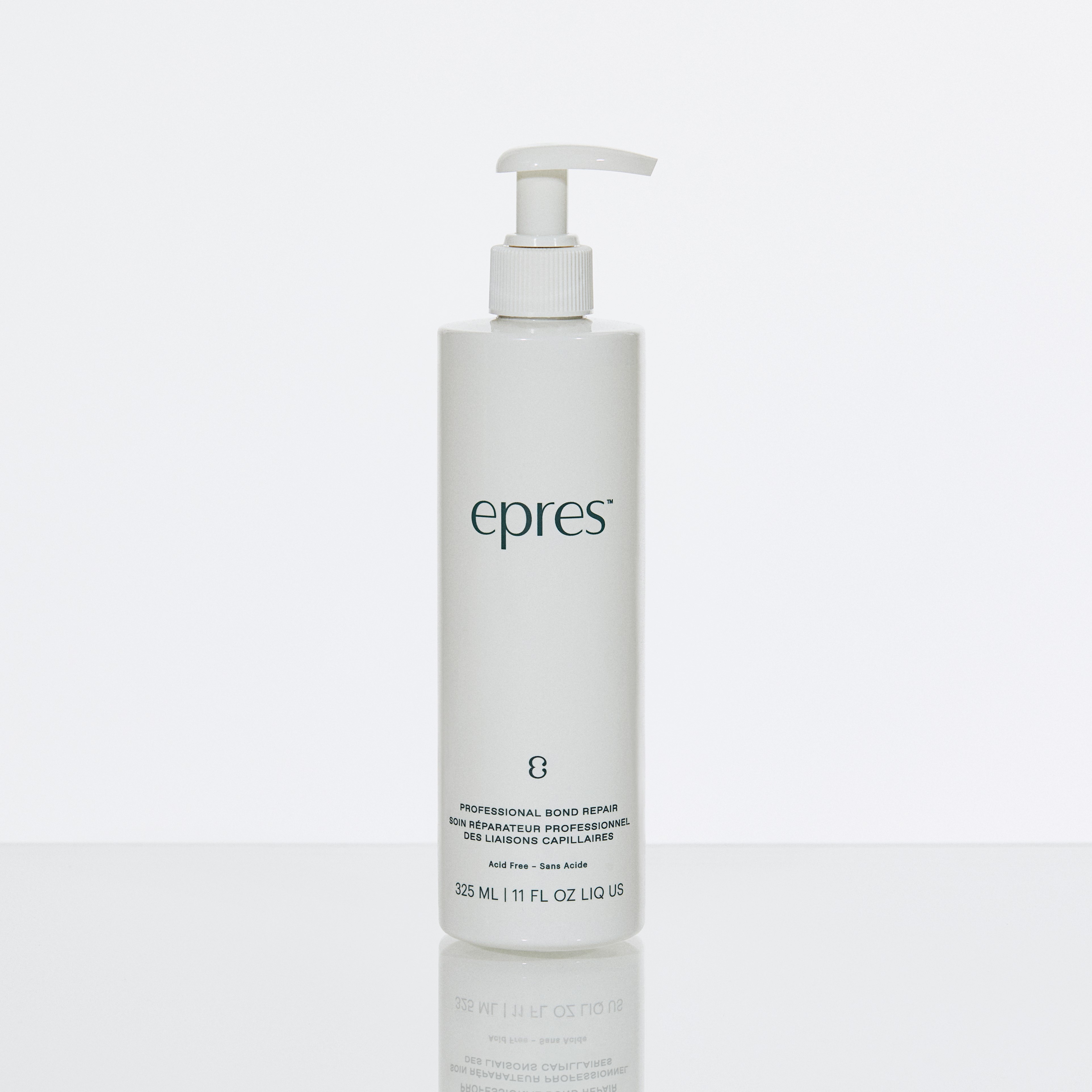 At-home Kit
Pour the contents of one concentrate vial into epres™ spray bottle. Fill with water, attach the sprayer ands shake well. Spray onto dry hair until fully saturated, leave on for at least 10 minutes (you can leave it overnight), cleanse and style as usual.
Shop the epres™ Bond Repair Treatment Starter Kit here.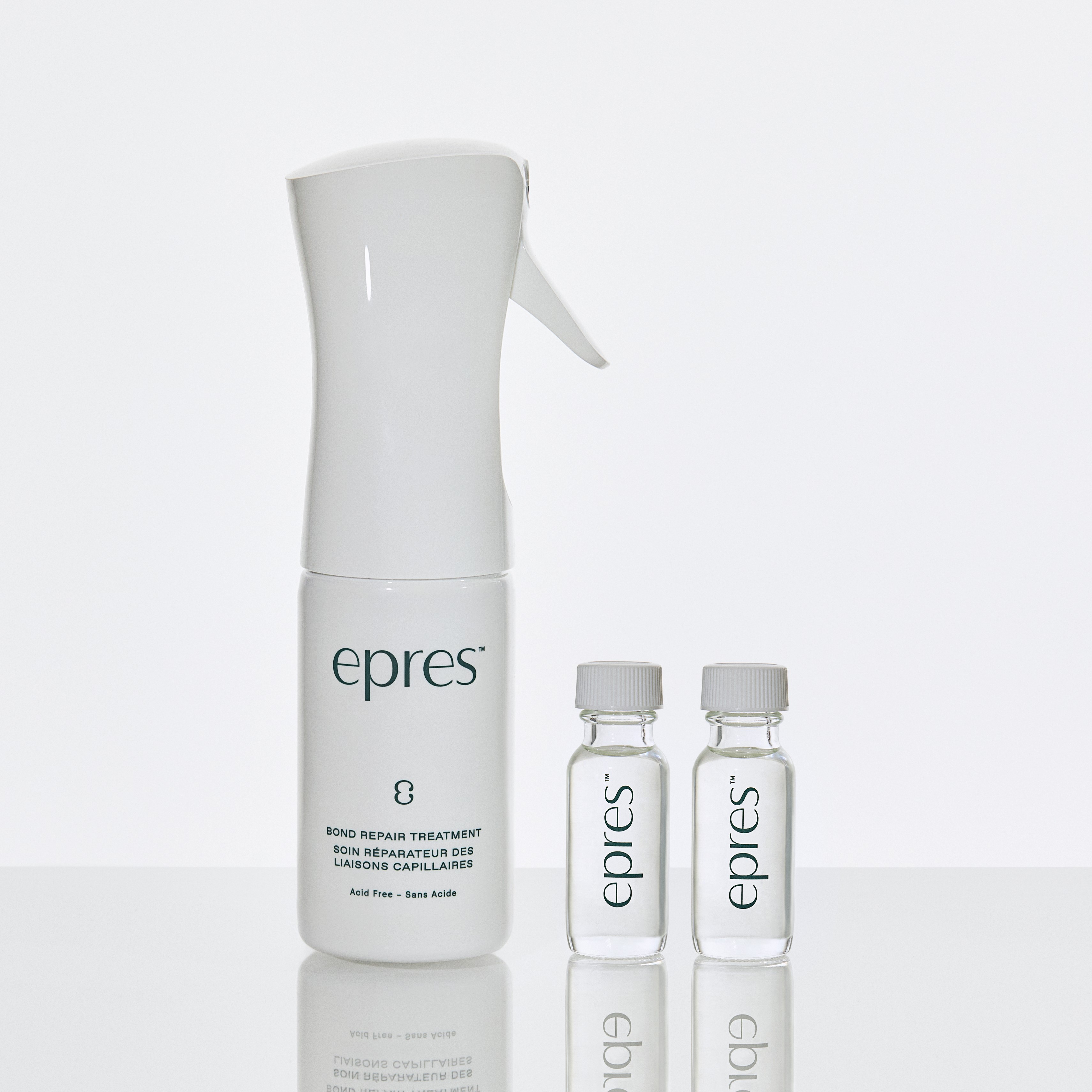 Click here to find out more about epres™.