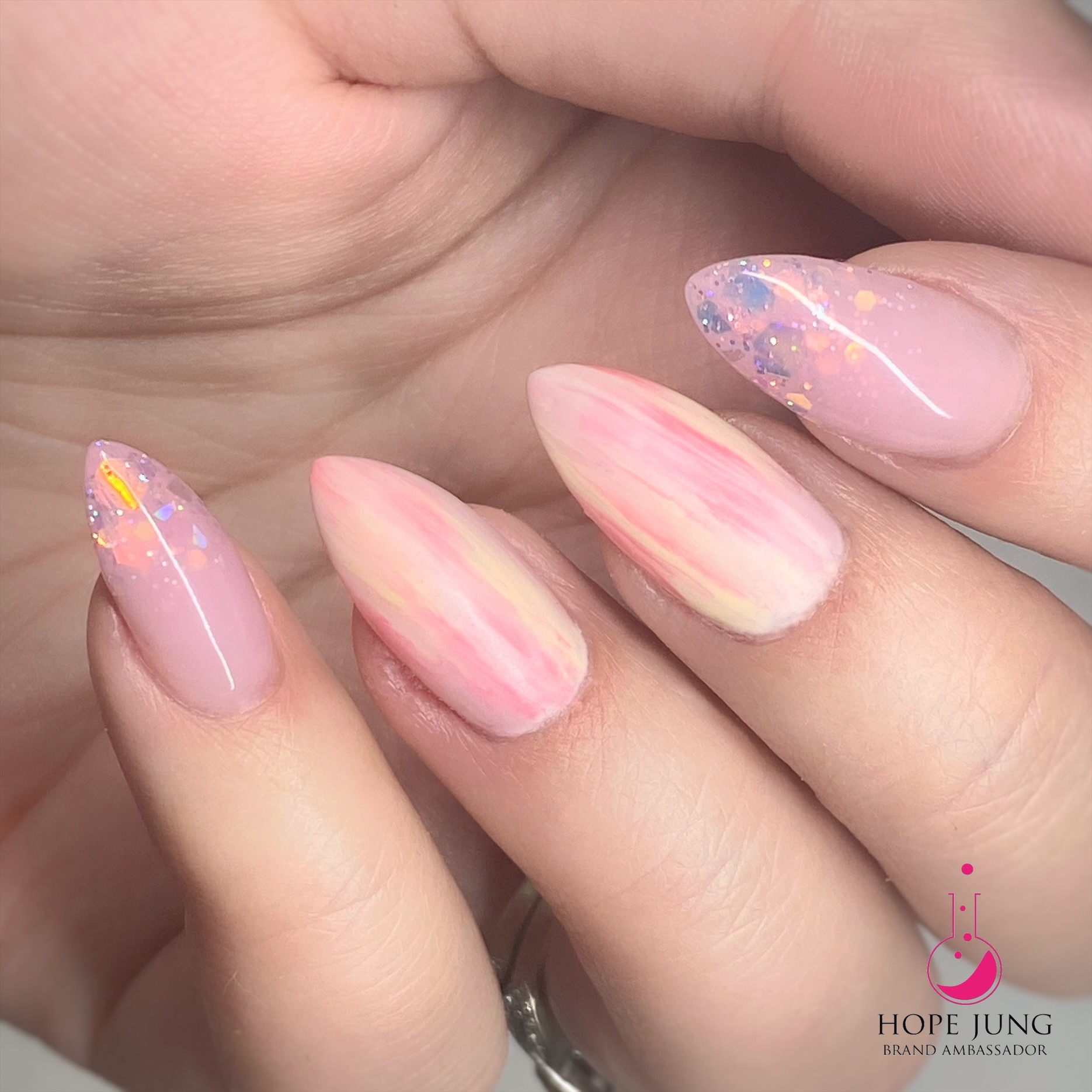 It's amazing how Spring 2022's modern trends resemble a Monet masterpiece in many ways, and Light Elegance found themselves researching historical artists for much of their inspiration for 'The Artist Collection'. Their goal was to allow nail professionals to create their own masterpieces and provide complementary shades to make art fast and easy in the salon.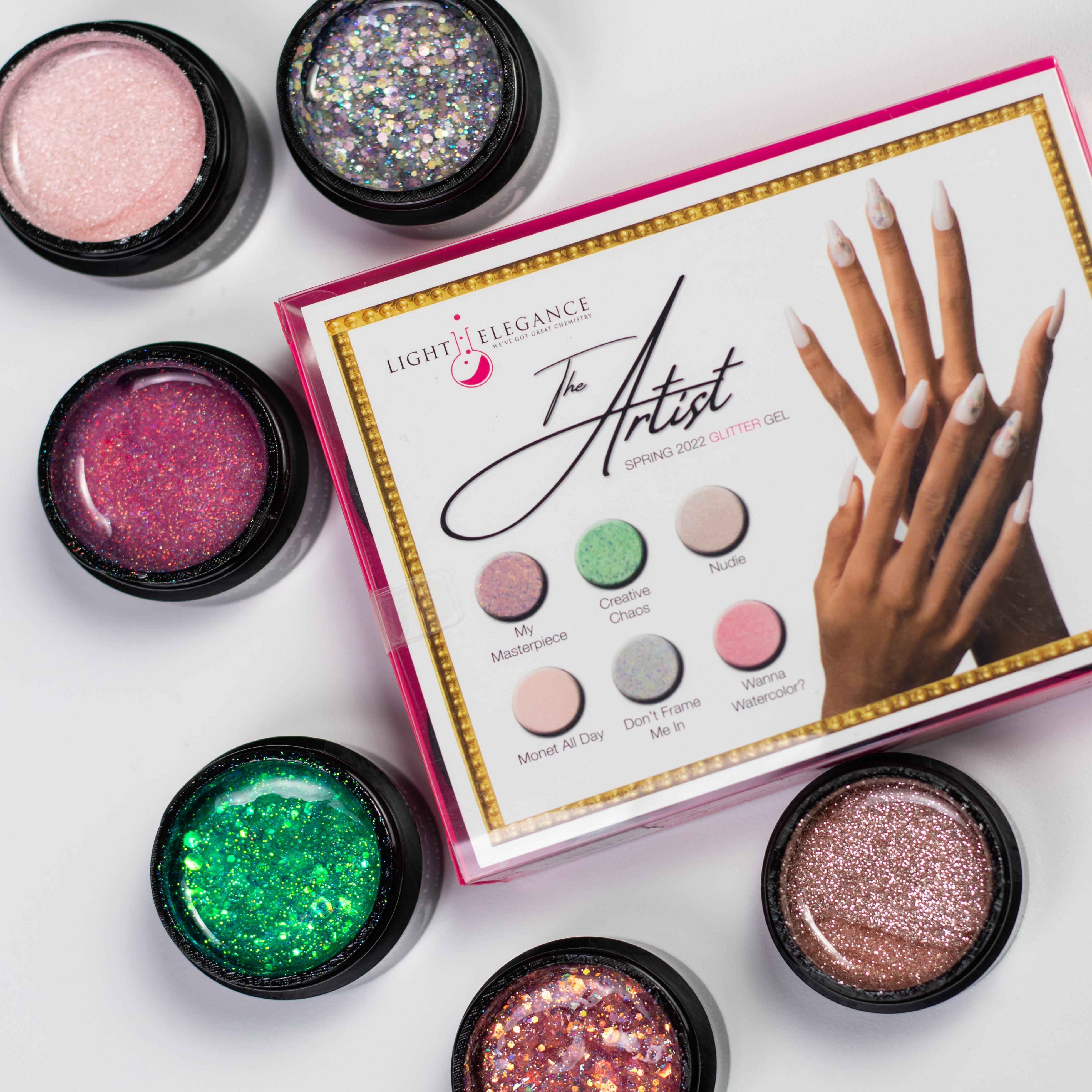 That's why our Light Elegance ambassador, @hopejungnails has been hard at work creating her own pieces of art to inspire you for the new season. Check out how Hope started with a blank canvas and created a stunning showpiece. We'd love to see how you re-create these looks.

Claude Monet - Water Lily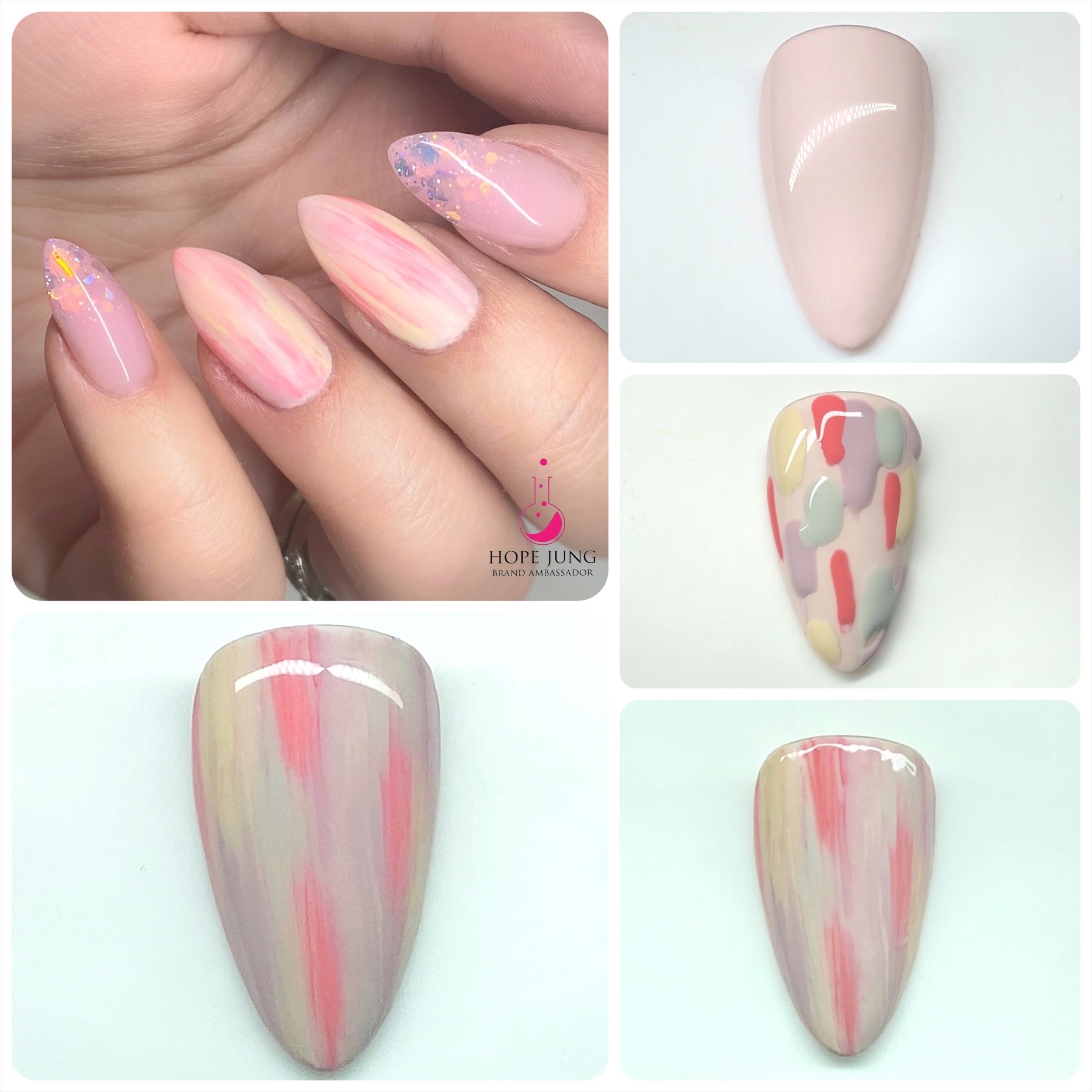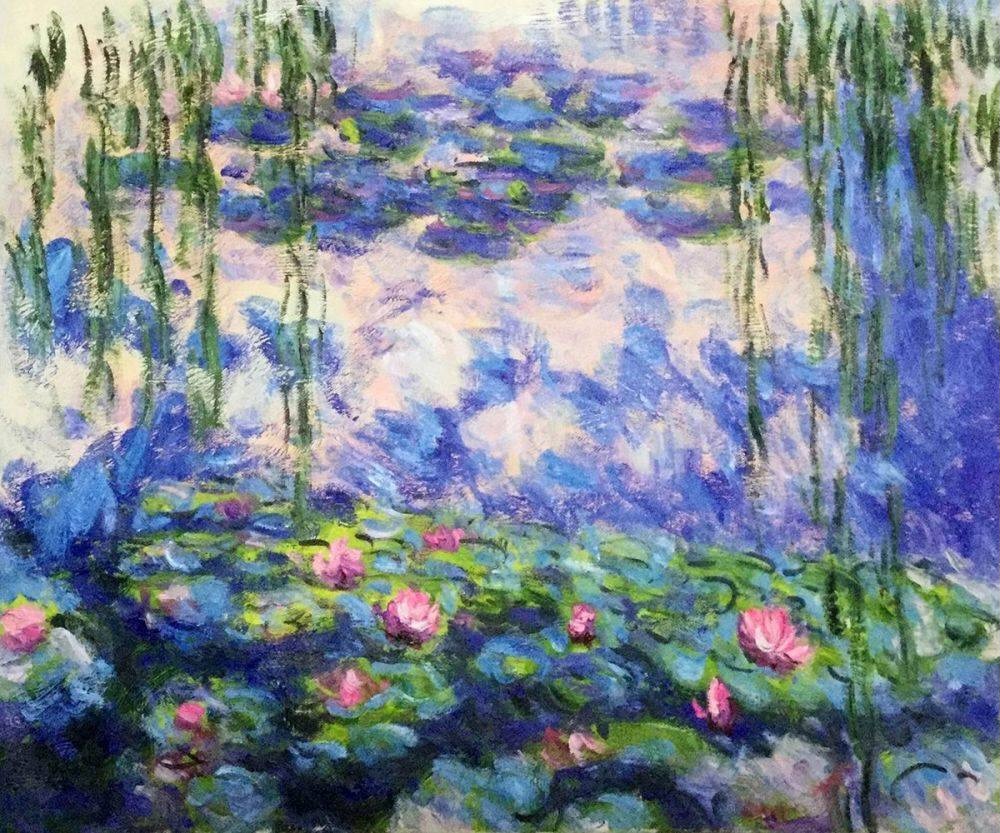 1. Apply the LE Color Gel Pencils & Paint Brushes as your base colour.

2. Using your Gel Polish Brush, apply My Masterpiece Glitter Gel all over the nail.
(For more depth, concentrate the larger pieces near the edges).

3. Apply Super Shiny Top Coat or encapsulate with JimmyGel for a smooth even surface.

4. Buff smooth.

5. With the Stripy Brush, sketch out your pattern with Primary White Gel Paint and don't cure.

6. Using your Block Brush, blend out the gel paint with cleanser for a soft, cloud-like pattern.

7. Taking the Stripy Brush, again add thin lines to emphasise the natural patterns formed from blending.

8. Finish with Super Shiny or FlatMatte Top Coat for an iridescent, opal effect.

Paul Cezanne - Mont Sainte-Victoir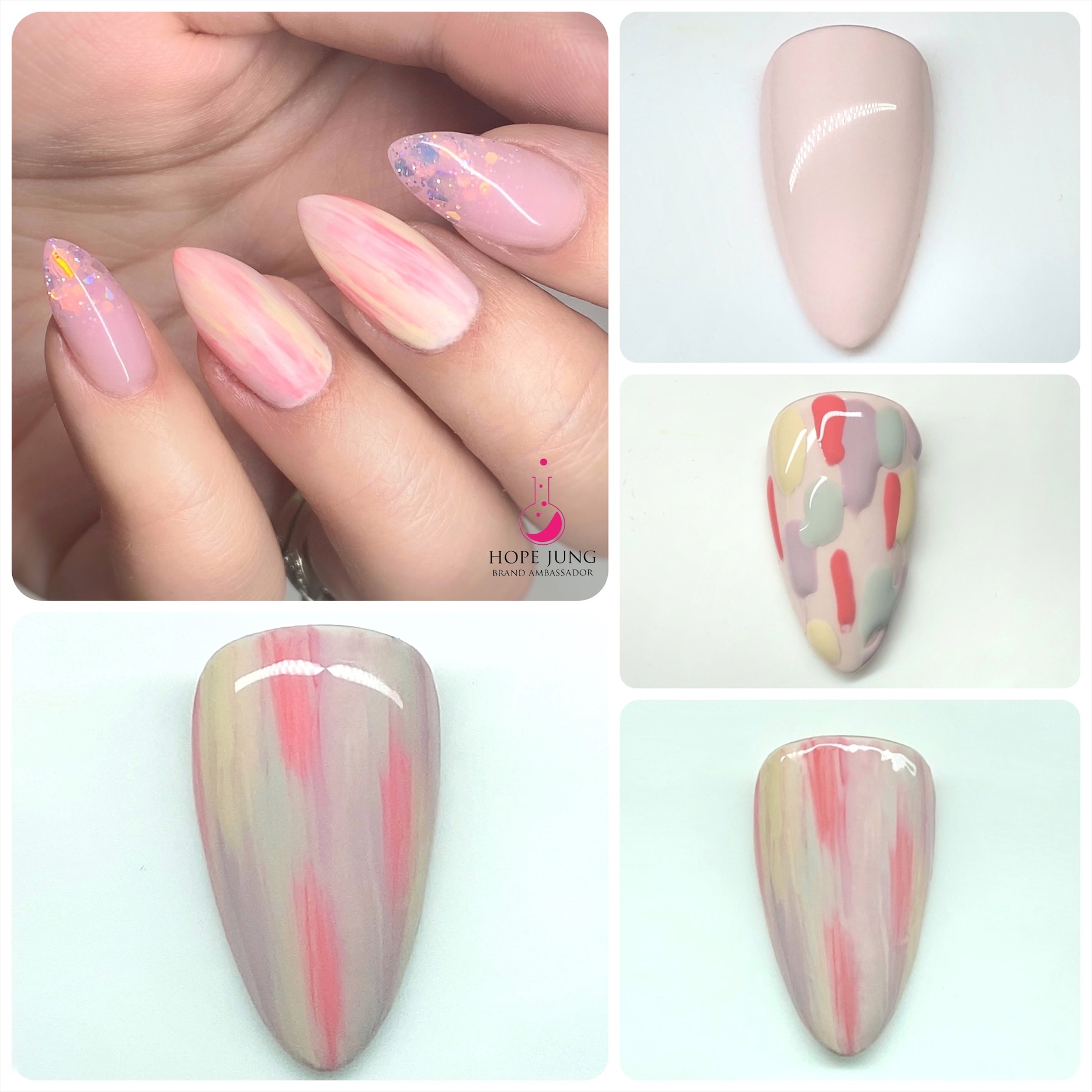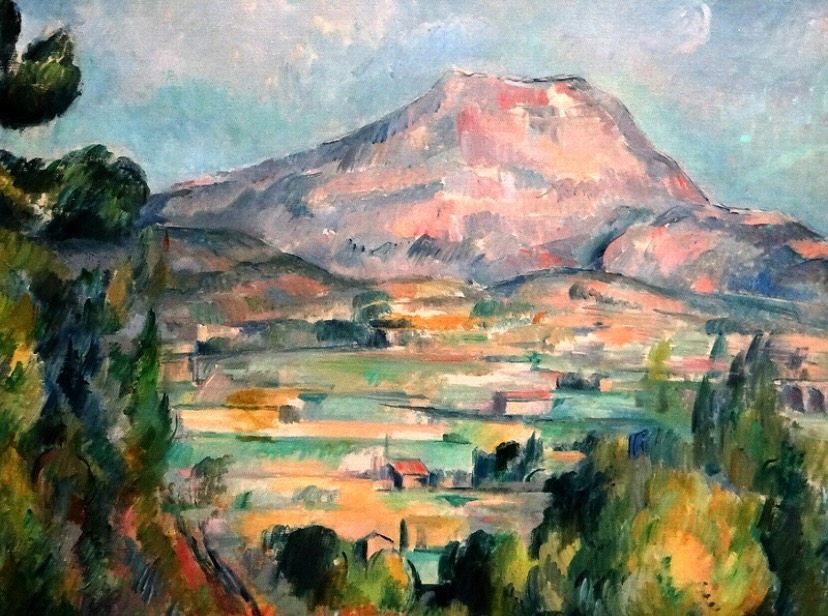 1. Apply Take It Easel Color Gel for your neutral base.

2. Using your Block Brush, apply thick blocks of the LE Color Gels Bare Canvas, Pencils & Paintbrushes and Stroke of Genius randomly on the nail.

3. For a pop of colour, add smaller sections of Do The Van Go-Go Color Gel.
4. With your Lil Fluff Brush, drag the colours down to blend.
(Make sure to clean your brush between each motion)

5. Using your Stripy Brush, pull thin lines of the individual colours for a more dramatic look.

6. Finish with Super Shiny or Flat Matte Top Coat for a more artistic effect.