The festive season is upon us and whether your client wants to dazzle in glitter or make a sophisticated statement, the new P+ Holiday Collection from Light Elegance has it all! From bold and brave White Meringue to the dark and luxurious Blue Velvet, these rich, luscious colours perfectly capture the spirit of the holiday festivities. With a myriad of textures to choose from, these hues will add sparkle and class to any event this winter.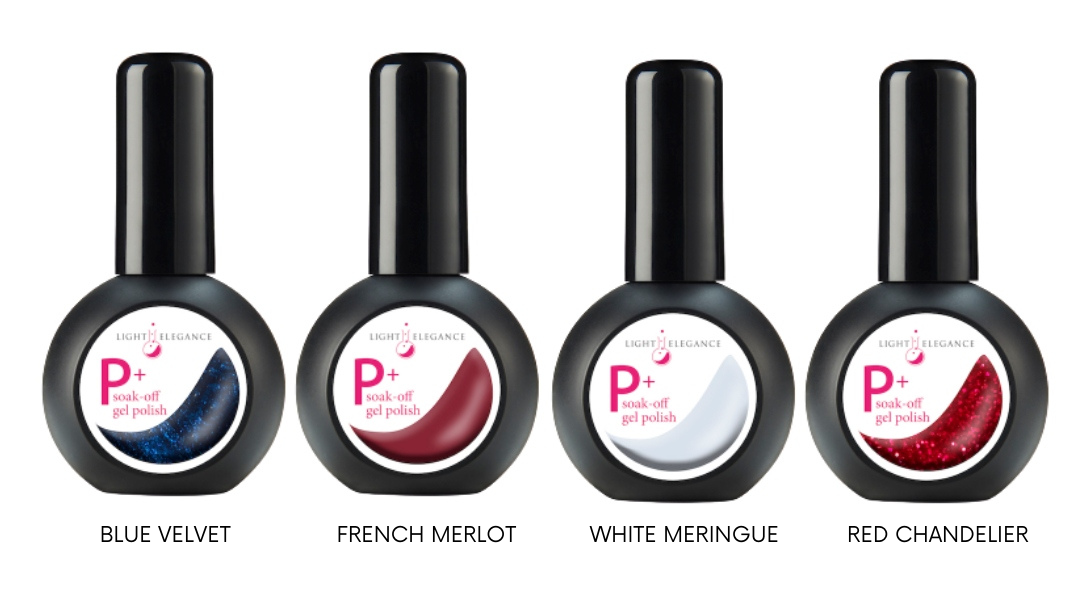 GET THE LOOK - MARBLE NAILS
Follow the step-by-steps to create this stunning marble nail art design created by Leila, our Light Elegance Educator.

"I have found that P+ is great for marble nails for a few reasons. Firstly, it is a runnier product, so when we do a Wet on Wet Technique, the polishes will sparse better creating more of a smoky effect. Secondly, due to the SUPER pigmentation P+ offers, the colours are vivid and so no matter what shades you choose, they will look fantastic." - Leila Monroy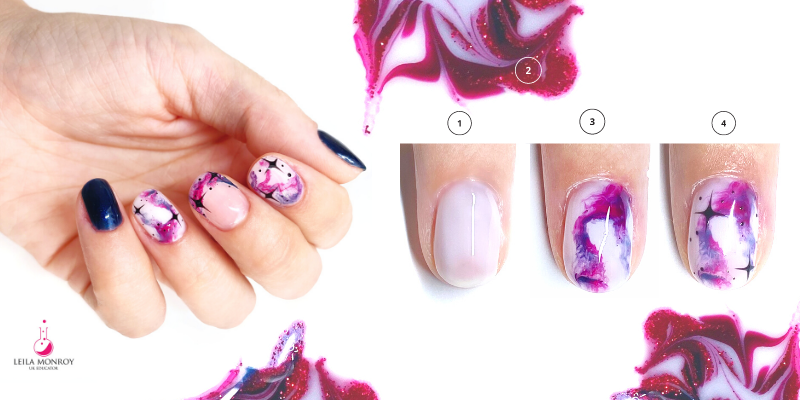 STEP 1:
Prepare the nail by adding either QDBase, JimmyGel or Lexy Gel. Then apply one coat of P+ White Meringue, curing for 30 seconds.

STEP 2:
On a separate palette mix a small amount of all 4 P+ shades from the NEW P+ Winter Collection, making sure there is an equal amount of each product.

STEP 3:
Using the Wet-on-Wet technique, apply part of that marble onto the second uncured layer of P+ White meringue using the Light Elegance Bling Brush. Soften the edges of the colours as needed, then cure for 30 seconds.

STEP 4:
Using P+ Black Tie and a Dotting Tool add 2 focus dots. After use the Light Elegance Swirly Brush to create the stars. Add little scattered dots to create more tiny stars. And finish the nail using P+ Top Coat, curing for 1 minute.


WHY P+ GEL POLISH SYSTEM
P+ features high opacity allowing thin, elegant application without adding unwanted thickness to the nail


The advanced P+ formulation applies like lacquer for easy application with an all-new premium brush
 
The 15 ml P+ bottle combined with the thin application means less cost on every service



Like all Light Elegance gels, P+ is HEMA-Free, 9-Free, Cruelty-Free, Vegan and Gluten-Free
P+ provides an easy solution for every service, whether performing an in-fill or completely removal


Due to the strength of the formulation, P+ lasts 21+ days without wearing along the free edge



When used with P+ QDbase coat, P+ Gel Polish soaks-off in under 10-minutes