Get ready for winter with our selection of "Go-to Winter Nail Trends for 2021/22". Whether your clients love a touch of sparkle, nail art details or a simple colour, we have you covered for the season ahead!
SNOWY METALLICS
Instagram: @aliciatnails & @erierinailz
This winter nail look gives soft and subtle ice queen vibes and we love it! It's super simple and is sure to be a crowd-pleaser amongst your clients. Opt for shimmering shades of silvery white for this frosted feel or apply a nude colour base with shimmer glitter for a translucent effect. The Lecenté Golden White Micro Iridescent Glitter is the perfect addition to your kit for achieving this winter look.
Lecenté Golden White Iridescent Glitter, CND™ Shellac Silver VIP Status & CND™ Shellac Ice Vapor
CHOCOLATE SWIRLS
Instagram: @glosshouse & @feliciadeebeauty
Brown is one of the top colour trends of the season that we're sure your clients are going to be lusting over! For this look, we're going full chocolate box with shades of cocoa brown and rich caramel to complete these nail art designs. Introduce curved shapes, swirling designs and marble effects to create irresistible detail and depth to your clients' nails.
Light Elegance That Really Resin-ates ButterCream, Light Elegance Road to Zanzibar & CND™ Shellac Cuppa Joe
YIN AND YANG
Instagram: @nailartbyqueenie & Pinterest
For those clients that love to add nail art to their looks, the incorporation of the Yin and Yang symbol is going to be a hit this winter. Pair an off-white or neutral nude with a bold colour to make this look really pop! We love the use of apple green and rusty orange for a colourful yet autumnal feel. CND™ Shellac in shades Crisp Green and Candlelight are the perfect shades to achieve this look.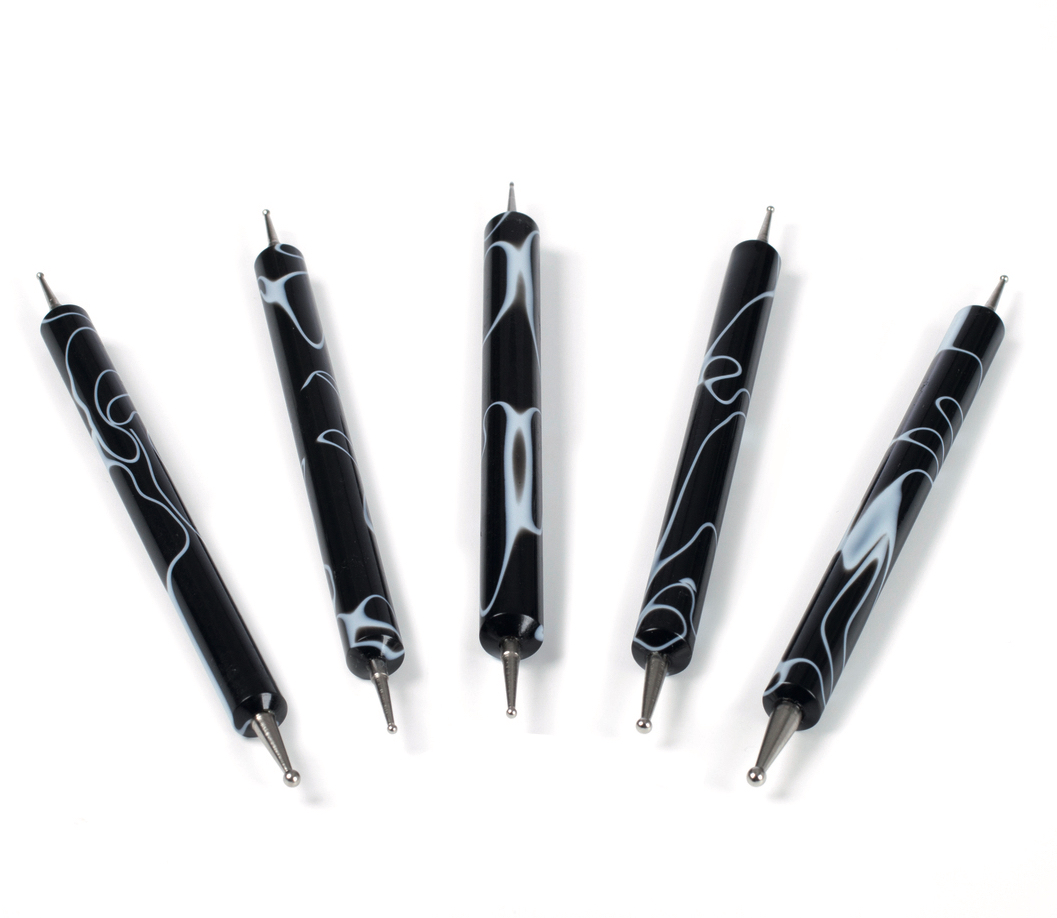 CND™ Shellac Crisp Green, CND™ Shellac Candlelight and Nail Art Dotting Tools
MICRO FRENCH TIPS
Instagram: @raelondonnails
A modern update on the classic french tip was a favourite for the summer months and it seems this trend isn't going away any time soon! We're getting major inspo from minimalist Nail Artist, Georgia Rae (@raelondonnails) who is the master of a micro French tip. A thin and precise line is key, ensure cutting precision by using the Lecenté Striping Brush (S1). For clients that like a more subtle style, stick with a classic white or for those that dare for colour, go bold and try a cobalt blue or scarlet red.
Lecenté Striping Brush (S1), Light Elegance Anchors Away ButterCream and Light Elegance Real Red ButterCream
COLOUR OF THE SEASON: BOTTLE GREEN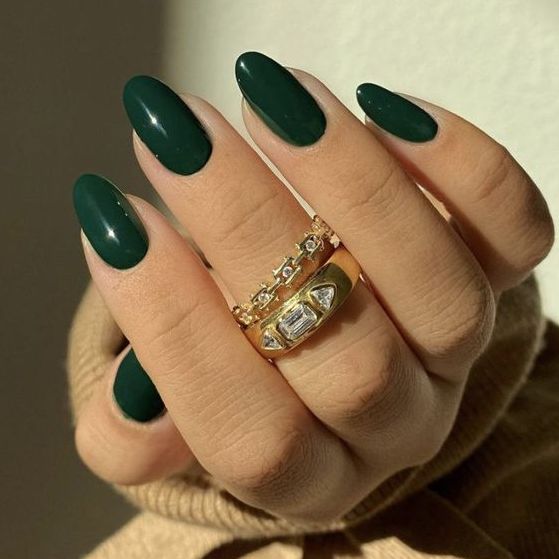 Image sourced from Pinterest & CND™ Vinylux Aura